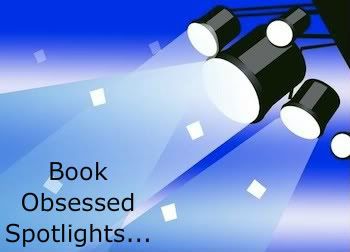 I thought I would return a
feature I used to do every Monday spotlighting
a recently discovered book that I found interesting from its blurb.
This time around I've changed it up a bit. Instead of posting every week about books I haven't read, I'll post about books that I have read and loved, that I want to share with you.
Savor the Danger
Lori Foster
She may be aloof, and more pretty than gorgeous, but Alani Rivers is the kind of woman a hot-blooded mercenary can't forget, no matter how hard he tries. So when Jackson Savor wakes up next to the naked, sleeping beauty—with no memory of what happened— he knows he's been drugged…even if Alani doesn't.
After she was kidnapped, Alani vowed never to trust another man again. Still, something about this strong, sexy hero with the tender touch makes her want to believe him. As Jackson hunts down a mysterious intruder, he swears he'll move heaven and earth to keep Alani safe. But what really happened that night? And will the truth bring them closer than they ever thought possible—or put Alani squarely in harm's way again?
The Sweetest Thing
Jill Shalvis
Two Men Are One Too Many . . .
Tara has a thousand good reasons not to return to the little coastal town of Lucky Harbor, Washington. Yet with her life doing a major crash-and-burn, anywhere away from her unfulfilled dreams and sexy ex-husband will do. As Tara helps her two sisters get their newly renovated inn up and running, she finally has a chance to get things under control and come up with a new plan for her life.
But a certain tanned, green-eyed sailor has his own ideas, such as keeping Tara hot, bothered . . . and in his bed. And when her ex wants Tara back, three is a crowd she can't control-especially when her deepest secret reappears out of the blue. Now Tara must confront her past and discover what she really wants. If she's lucky, she might just find that everything her heart desires is right here in Lucky Harbor.
Rules of Attraction
Simone Elkeles
When Carlos Fuentes returns to America after living in Mexico for a year, he doesn't want any part of the life his older brother, Alex, has laid out for him at a high school in Colorado . Carlos likes living his life on the edge and wants to carve his own path—just like Alex did. Then he meets Kiara Westford.
She doesn't talk much and is completely intimidated by Carlos' wild ways. As they get to know one another, Carlos assumes Kiara thinks she's too good for him, and refuses to admit that she might be getting to him. But he soon realizes that being himself is exactly what Kiara needs right now.